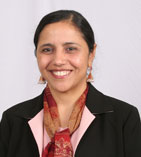 Gurbani Healing Miracle and My Confidence


Hema K Sidhu, Ph.D., RPSGT
Columbia, Maryland, USA
June 27, 2010


Awarded Post Doctoral Fellowship, National Institute of Health, USA, 1995.
Top 100 Scientists Award, International Biographical Center, England, 2005.
Hind Rattan Award, Non Resident Indians Society, India 2010.
President Khalsa Toastmaster's International Club, Silver Spring, Maryland, USA.